INTRODUCING
STEWART CARR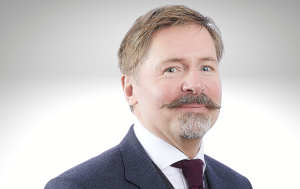 In a bid to get to know the team better, we bring you our second "time to talk" feature. This time, we're introducing you to another of our Director's, Stewart Carr.
Today we're going to see what makes Stewart tick…
How did you get into Credit Insurance?
I was working for an industrial group of companies and there was a credit insurance policy held by the group. The brokers there seemed to be having more fun than I was!
If not Credit Insurance, what would be your dream job?
OK, well if absolutely not credit insurance… F1 driver.
If you won the lottery, what would you do?
I won £10 once, but I didn't let it change me.
Tell us something about yourself that people wouldn't already know?
Whilst at Junior school I played the violin at the Fairfield Halls.
What's your favourite food?
Steak frites.
What's your favourite TV show?
An oldie: Flight of The Conchords.
What was the last film you saw at the cinema?
Top Gun Maverick.
What scares you?
Alarms.
What advice would you give to younger you?
Nothing because he wouldn't listen!
To round things off nicely, let's conclude with some quick-fire questions…
Cats or dogs: I suspect I shall be forced to get a dog eventually…
Tea or coffee: Tea
Coast or city: City
Summer or winter: Winter
Morning or afternoon person: Afternoon
Spicy food – yes or no: Yes
Video or board games: Board
Should you wish to speak to a member of our team, please don't hesitate to get in touch – we're just a call away.